The association for Civita, in order to facilitate the visit to the hill town, has created an information point. Here,anyone who wants to know the history as well as the evolutionary processes of the landslides and the methods of reinforcement, will find all the answers and possible investigations about these matters.
Situated inside a noble building , this information point is also a place of study and centre of conferences, as well as a natural-historical museum and multimedia room.
The original copper fittings, on filiform supports, recall the unstable situation of the cliff. The whole is arranged in a wonderful background of the interiors in tufa.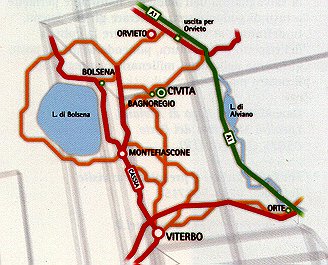 The infopoint is open on Friday, Saturday and Sunday.
Opening times
10.00 - 13.00
15.00 - 18.00
Information and visit reservations:
Phone: +39 0761 793231